Who We Are
DB Consulting Group, Inc. (DB) is a minority & women owned small business (WOSB) that has been delivering innovative, yet practical, solutions to government and commercial clients for more than a decade. Our expertise spans multiple arenas, including aeronautics, defense, education, health, homeland security, housing, justice, and social programs.
Our Mission
DB is a global technology and professional services firm, whose workforce creates indispensable value for its client-partners through the interplay of process discipline, creativity, flexibility, expertise and innovation.
Commitment to Quality
From initially achieving CMMI-DEV ML2 rating in 2008, DB has invested significant resources and brought its programs and infrastructure to new heights, achieving CMMI-DEV Maturity Level 3 in 2014, followed by another successful ML3 appraisal of the company in 2017. DB now belongs to a league of more than 5000 establishments globally using CMMI models to provide first-class customer service to its clients.
In December of 2012, DB was certified as an ISO 9001:2008 registered firm by internationally renowned QMS Registrar INTERTEK. Audited annually, we continue to raise the bar for quality by applying innovative concepts and valued tools. DB is among the very first companies to be certified for the latest ISO9001:2015 revision of the International Quality Standard in 2016, solidifying process effectiveness and continual improvement across the entire organization.
Leadership
Chief Executive Officer: Shawn Boyd
President: Gerald Boyd, Jr.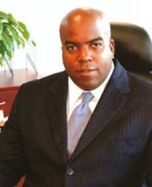 Corporate Headquarters
Bethesda, Maryland
Satellite/On-Site Offices
Four (see Locations)